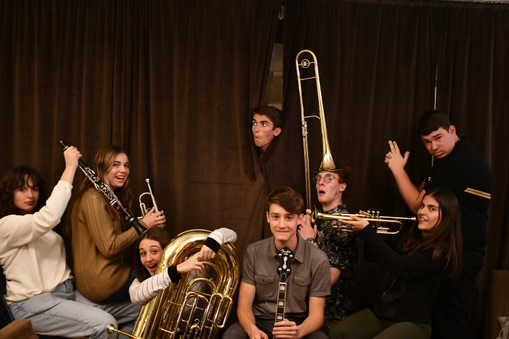 The New Traditionalists (TNT), established in 1989, is a youth honor band sponsored by the Sacramento Jazz Education Foundation,  which focuses on the performance of traditional jazz.
The band is comprised of high-school aged musicians selected each year by audition. Over the years, TNT has produced alumni who have gone on to become outstanding professional musicians and educators. It, along with such programs as the Teagarden Jazz Camp and Teagarden Jazz Festival, is an important element of the education programs of the Foundation.
The band rehearses weekly, and performs at the Sacramento Hot Jazz Jubilee, festivals in California, and many local establishments. Members of the band learn improvisation, cooperation, leadership, performance etiquette, and a love of traditional jazz.
Auditions for the 2023 -2024 TNT will be in September.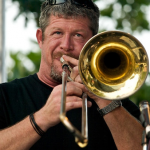 Follow TNT on facebook at: www.facebook.com/TNTSacramentoJazz
To book TNT for a performance or if interested in auditioning,  contact Bob Williams at bobcwilliams@gmail.com
Musicians:
Brady Kerr, trumpet
Paloma Cobbs Silve, clarinet
James Rhys Bevan, trombone
Salome Ospina, piano
Anna Wilson, tuba
Ian Glenn, banjo
Zack Long, drums
Madison Lazark, vocals
Bob Williams, Director