President - Dr. William Au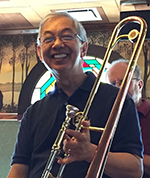 Bill has been a charter member of STJSF since its inception, and was introduced to traditional jazz by his brother-in- law Howard Miyata, trombonist for the High Sierra Jazz Band. Bill's three sons attended STJS Jazz Camp and are now professional musicians and music teachers. Bill played trombone from 6 th grade, and was a member of the Cal Marching Band representing the US at the 1970 Osaka World's Fair, and a founding member of the UC Berkeley Jazz Ensemble. He continues to play trombone whenever he has the time and enjoys jamming at the STJS Sunday meetings and at home with his sons. Bill is passionate about supporting youth music education, particularly traditional jazz, and jazz in general. He has served as President of STJSF in the past, and is currently serving again as President.
Bill is a neurologist with special expertise in Alzheimer Disease and Multiple Sclerosis. He has served as Chief of Staff at Sutter Medical Center, Chairman of the Board for Sutter Health Sac-Sierra Region, and most recently, finished his term as Board Chair of Sutter Medical Group.
Vice President - Jill Harper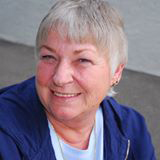 As a founding member of STJS in 1968, Jill has been involved in all its programs from the Jubilee and Jazz Sunday to all the youth education programs, especially jazz camp. She's served on the board in several capacities including President and as the society's Executive Director and the Director of Jazz Camp in its early years. Jill's been on the Board of the Foundation for many years and and currently serves as Vice-president. She's committed to helping continue the Foundation's mission of educating young musicians in the style of traditional jazz. In her "other life," she's retired from a career of administration in the field of early childhood education.
Greg Sabin - Secretary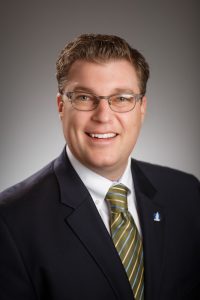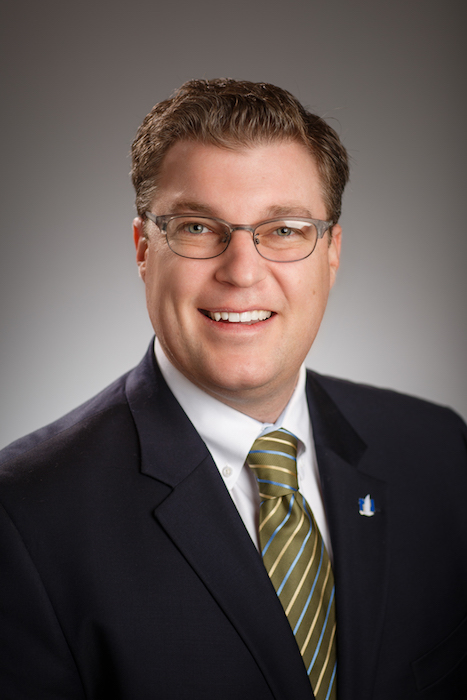 Greg Sabin has been part of the traditional jazz scene in Sacramento as a musician, volunteer, and advocate for almost three decades. In his professional life, he is a Certified Financial Planner. Specializing in retirement planning, he's helped thousands of people prepare for and live in retirement. He's also worked as a freelance writer, publishing national pieces on food, wine, and health. Since 2010, Greg has worked at the Teagarden Jazz Camp as a counselor and trombone instructor. He's excited to bring his financial acumen and love of traditional jazz to bear on the mission of the SacJEF.
Jack Cornelius, Jr. - Acting Treasurer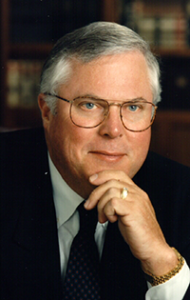 Jack is the principal of Jack Cornelius & Co. and began his distinguished career in public accounting in 1963. In 1977, he was the founder and managing partner of Cornelius & Company, where he began specializing in litigation support.  He became a stockholder and officer of Sacramento's largest public accounting firm, Pfanner & Company Accountancy Corporation, again specializing in litigation support.  Jack later formed Jack Cornelius & Co., where he continues to provide litigation services to clients throughout Northern California. A member of the American Institute of CPAs, and the California Society of CPAs, Jack has actively served on the Board of Directors and numerous committees of the California Society, including Professional Conduct, Careers in the Accounting Profession, and Chapter Services Enhancement.  He is past president of the Sacramento chapter of the California Society, chaired the Ethics Committee and Careers in Accounting, and served on several committees, including Litigation Support, Practice Management and Taxation.
 Executive Director - Patti Jones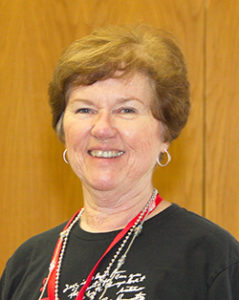 Patti Jones has been involved with the STJS since the early 1970s, and over time served as STJS Board Member, editor of the STJS Newsletter, Jazz Festival volunteer, and Education Committee Chair. Having left the STJS Board,  she was asked in 2009 to join the STJS Foundation Board, and soon took over the secretarial duties. By 2015 it was obvious that the Foundation needed a part-time Executive Director, and Jones, recently retired from the Sac Metro Chamber of Commerce, seemed the obvious choice. She still puts in a lot of volunteer time chairing the Education Committee, fundraising, and working hard to expand the Foundation's programs.
Directors
Mica Dugan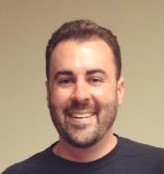 Since 2008, Mica has taught music to elementary students in the San Juan Unified School District. At the same time, he has served as Director of the Sacramento Youth Band, overseeing the SYB's jazz music programs. He has led his students from both Mission Ave Elementary and SYB to performances in the Sacramento Music Festival, the Trad Jazz Youth Band Festival, and the Hot Jazz Jubilee, as well as at fundraisers and community events around Northern California.  Mica joined the STJS Foundation Board in the fall of 2017, and administers the Trad Jazz Project alongside fellow Board member Craig Faniani.
Mike Duffek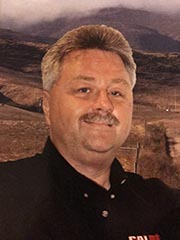 A lifelong resident of Sacramento county, Mike attended area schools and began playing trumpet at age 11. In 1973 he joined the Sacramento Youth Band, and performed in the Junior Marching Band, Senior Marching Band and Jazz Band.  He was also drum major for the Senior Marching Band for 5 years.  A graduate of Kennedy High School, Mike performed in the Concert  Band at Cosumnes River College, then moved on to CSU Sacramento and a degree in Communication Studies. For nearly two decades he has been employed by the California Prison Industry Authority. Mike currently serves as President of the Sacramento Youth Band Parent's Assn. and has been involved with the Sacramento Youth Band for over 44 years.
Ron Jones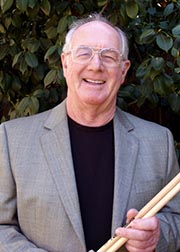 A native of Delaware, Ron began playing drums at age 11 and by age 14 was playing professionally with local bands. At 21 he enlisted in the US Air Force, and in 1972 was sent to Anchorage, AK with the Alaskan Air Command Band. He continued to play in Air Force show bands for nearly nine years, and on several occasions was named Top Instrumental Soloist in the USAF's annual Tops in Blue talent show. Ron retired from the Air Force in 1988, and continued to play in all kinds of bands, from country to Big Band to jazz combos, often backing up top name entertainers. Since his
move to Sacramento, CA in the early 1980s, his drums have been heard in many top West Coast jazz bands. A familiar face on the jazz festival circuit, Ron is known for his smile and obvious enjoyment in playing, which reflect his belief that music brings people together.
Nancy Parker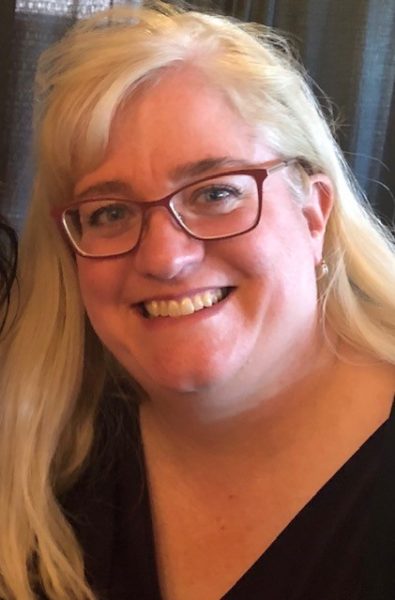 Nancy is an attorney, with most of her 24 years of practice for the State of California. A native Californian, Nancy attended University of California, Berkeley for her undergraduate degree and law school at University of the Pacific, McGeorge School of Law. Nancy and her husband John are long-time music and jazz fans, attending many adult and youth jazz concerts and festivals across the country. Their daughter Claire performed in the jazz and concert bands at Rio Americano High and Arden Middle Schools, was a long-time member of TNT (check her out on the TNT CD!), performed with the River City Swingers, and has attended Teagarden jazz camp for many summers. Claire now studies trombone performance at UCLA, Herb Alpert School of Music. Nancy has also been a long-time volunteer in Sacramento, from being a Girl Scout leader, TNT band manager, and served 2 years as president of Rio Americano Band Boosters. Nancy looks forward to bringing her experience and enthusiasm to the foundation's mission of youth education and performance of early jazz.
Erin Treadwell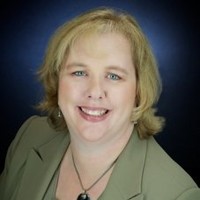 Erin comes to the foundation board as a jazz fan and a parent of musicians who have wholly benefited from all of the Foundation programs. A Sacramento native, she attended many of the STJS Music events and festivals growing up. Erin works for the City of Sacramento and manages public information and outreach for the Recycling and Solid Waste Division. She is applying her twenty plus years as a PR professional to SacJEF marketing and outreach efforts. She and her husband James are most proud of their two musical children who have both received music lesson awards, attended the Teagarden Jazz Camp, performed in TNT and were in band programs that benefited from the Trad Jazz Project. Their son Eric is a trumpet player studying at the Berklee College of Music in Boston, and daughter Catherine is at Rio Americano High School and plays clarinet and saxophone in the jazz bands.
James Treadwell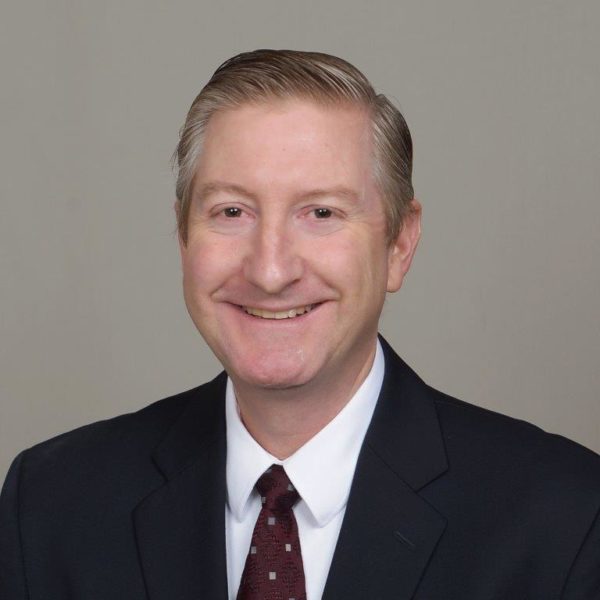 A longtime jazz fan, frequent festival attendee, and native Californian, James came to Sacramento from the Bay Area in 1986 to attend CSU Sacramento and never left. His degrees in Business and in Communications helped launch a career in insurance. James comes to the Foundation now as regional marketing manager for the largest workers compensation provider in California. His more than 28 years of insurance experience in claims, marketing, underwriting, and employment rules and guidelines help the foundation negotiate a smooth way through sometimes complicated state and federal requirements. Separate from his day job, James with his wife Erin are proud of their two musical children who have both received music lesson awards, attended the Teagarden Jazz Camp, performed in TNT, and were in band programs that benefited from the Trad Jazz Project. James is grateful for the opportunity to use his professional experience and love of music to benefit the foundation and help support and encourage the education of future generations in the performance of early jazz.
Jason Wanner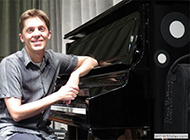 Professional jazz pianist Jason Wanner started piano lessons at the age of six. From that point he began classical training while developing an interest in ragtime and jazz piano. At the age of 12, after being a spectator for quite a few years at the Sacramento Jazz Jubilee, he attended his first STJS Trad Jazz Camp where he studied with Johnny Varro and "K.O." Eckland. Immediately following the camp, he received many opportunities to perform with several youth bands, including The New Traditionalists (TNT) (1990-1991), Crushed Red Pepper (1991-1992), and Timeless Tradition (1992-1997). Jason graduated high school in 1996, then attended the University of Southern California and Sacramento State University with a major in jazz studies. After "ageing out" of the STJS Jazz Camp, Jason became one of the camp's piano instructors. He has also taught at jazz camps in Mammoth Lakes, CA and Helena, MT.  Jason currently lives in San Diego, and performs at Disneyland and at jazz festivals and cruises everywhere.
Felicia Weatherly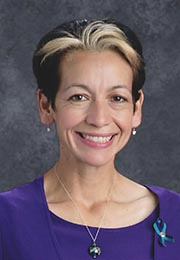 As a young student, Felicia participated in virtually every program that STJS offered, including years at the summer STJS Jazz Camp, and performing at the Sacramento Music Festival. Inspired to pursue a career in music education, she became a music educator and now teaches at River City High School in West Sacramento, where she created a traditional jazz band (Syncopating Sea-Monkeys) program. She has been responsible for many young musicians pursuing an interest in Traditional Jazz, even to the point of becoming professional performers of the music.
Suzanne Reynaud-Roepke, M.Ed., M.S.Ed., Ph.D.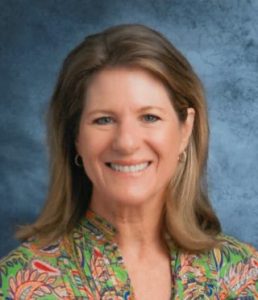 Dr. Reynaud-Roepke brings 35 years of experience in the combined disciplines of psychology and special education. She is a licensed educational psychologist, a credentialed school psychologist and special education teacher. Her primary practice for the past 20 years has been as a school psychologist with the California public school system.  She was introduced to traditional jazz about 20 years ago when attending jazz festivals and cruises with her parents, and has been involved with early jazz directly and indirectly since then. Currently Suzanne serves as Assistant Director of the Hot Jazz Jubilee, and has availed herself to volunteering at other jazz festivals in an effort to learn all aspects of running a festival. Joining the SacJEF Board is a natural evolution for Suzanne with the marrying of music and high school youth, a population of students she has specifically worked with for the past five years.