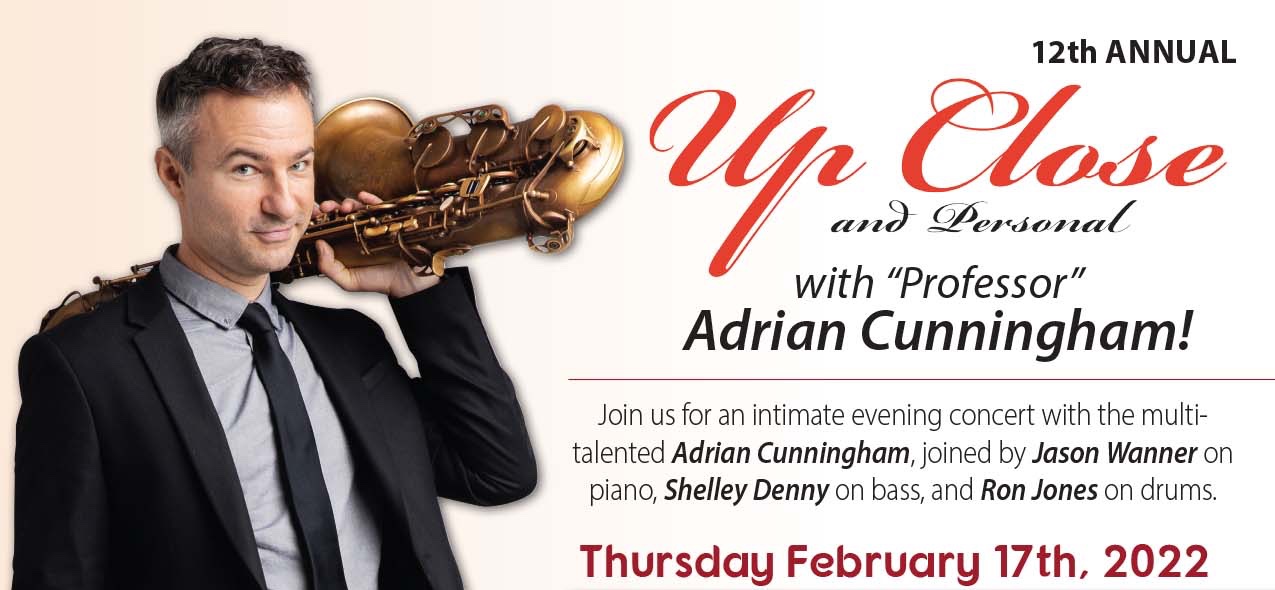 Normally held in early December, the 12th Annual "Up Close and Personal" fundraiser has been moved to February 17th, 2022.
For more information including the ticket prices and schedule of events, please view the flier by following this link: Up Close And Personal.
The featured musician will be Adrian Cunningham, Australian-born reed player now residing in New York.  Tickets are on sale now, and sell out quickly. To purchase tickets, contact Patti Jones at pjones@sacjef.org.